Yesterday I did a bit of coding and added a new feature to Sunsetter: deep linking. When you make a query to find a sunrise or sunset forecast, the address bar will update with a link you can copy and share or send to friends to show the same page you were on.
For example, here's a link to the alignment between the Tokyo Skytree and Fujisan:
http://www.sunset.io/#pov=35.71,139.810744&poi=35.363976,138.732217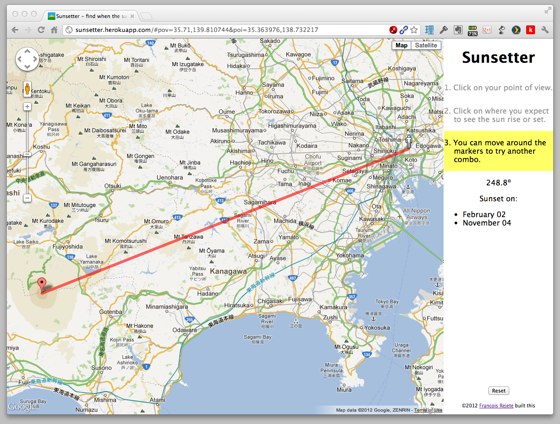 Early November or February should make for some nice pictures!
Feel free to share some nice alignments with your friends.