A peine 1 mois et demi après la dernière, une nouvelle soirée Mind the Gap se profile à l'horizon. Mes bons copains de minibar-music ne chôment pas, ça c'est sûr.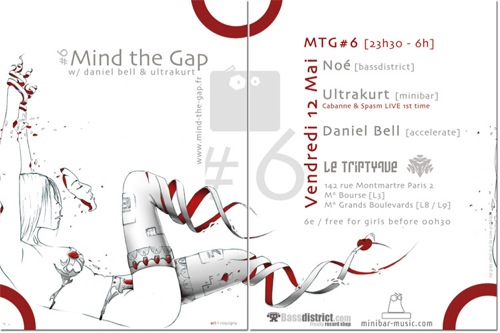 Donc le vendredi 12 mai si vous êtes à Paris allez-y, c'est exceptionellement pas cher cette fois-ci, tout juste 6€.
PS: n'eric, c'est quand que tu viens faire un Mind the Gap au Womb de Tokyo?