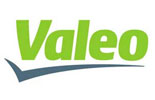 I get a lot of Google traffic from French people whenever a job posting comes up for a VIE contract (special government high-profile trainee contract for European citizens in French companies abroad) at the place I work.
All this traffic goes to a much outdated post I wrote over 4 years ago just before coming here and I thought I'd make an update for the new arrivals or just people researching the living conditions here before accepting the job.
So if you are considering coming to work for VALEO in Kohnan – or Kounan, or Kōnan depending how you romanize 江南 – you must be asking yourself 3 questions:
Where is it?
Kohnan is in northern Saitama prefecture, some 55km north-north-west of Tokyo proper – see map below. It used to be a town by itself but has since been absorbed by the bigger city of Kumagaya which explains the dual Kohnan / Kumagaya naming conundrum. The factory itself is pretty much in the middle of the countryside with not much around, meaning: you will not go out for lunch or coffee break unless you have a car, the closest Starbucks being 15km away anyways…
View VIE for Valeo in Kohnan in a larger map
Where can you live and how to get there?
Tokyo – First out, do not expect to live in Tokyo and commute by car. Unless you are an expatriate with all expenses covered by the company, the cost of parking in Tokyo and highway tolls everyday is way way out of your budget. You can live in Tokyo and commute by train though, like I do now, preferably in northern Tokyo close to Ikebukuro station. Commute time from Ikebukuro station: 1 hour train + 20 minutes company bus.
Kumagaya – The most popular place to live among VIEs here. A bigger country town with a respectable number of restaurants and bars which will keep you entertained at least on weekday nights. Relatively good train connections to Tokyo with the Takasaki/Shonan-Shinjuku line taking you direct to Shinjuku/Shibuya in 1 hour 20 minutes. The town is 7-8km so you can come by bicycle when the weather is good. Commute time: 20 minutes by public bus + 5 minutes walk.
Higashimatsuyama – Second popular spot, I lived there for 2 years while I was myself a VIE. Small country town, not many restaurants, almost no standard bars although there are plenty of hostess clubs… The Tobu-Tojo line will take you straight to Ikebukuro in 55 minutes and with a painless train change to Shibuya in 1 hour 35 minutes. Only good point is it is cheaper than Kumagaya so you can have a bigger apartment and there is a company bus that picks you up from there and drops you inside the factory. I would not recommend it though unless you are the quiet type… (note: the area around the station is being renovated with a cinema complex and new apartment buildings as write this post, so there might be a little bit more animation in the near future) Commute time: 20min by company bus.
Kawagoe – The new frontier, only 1 or 2 Valeo VIEs live there. Big lively country town halfway from Tokyo and the company. There are tons of places to party and the place is culturally active (nicknamed "The little Edo", there is a whole neighborhood that still has traditional buildings from the lat 1800's, a rare sight in Japan). The Tobu-Tojo line will get you to Ikebukuro in 30 minutes and a change with the Fukutoshin line to Shibuya in under 1 hour. I would argue that this is the best compromise between commute time, cost of living and closeness to Tokyo for partying in the weekends. Commute time: 30 minutes train + 20 minutes company bus.
Additional points
One thing to keep in mind is that Kumagaya/Higashimatsuyama is 1h30 away from the ski stations which are open from mid-December through May. Bring your snow gear with you or plan to buy some here because there are snowboarding trips organized every weekend of the season.
If I could hit a big reset button and do it all again, I would probably choose to live in Kawagoe. Kumagaya is good if you hate living more than half an hour away from work. There is very little point to living in Higashimatsuyama…
If you have any questions, leave a comment and I'll be sure to reply to you.
Update: As of May 2011, I no longer work for Valeo.